The touring museum exhibit - "Space Weather Center: Living in the Sun's Atmosphere" - was created through a unique partnership between the Space Science Institute and science and education programs at NASA's Goddard Space Flight Center. Key contributors include: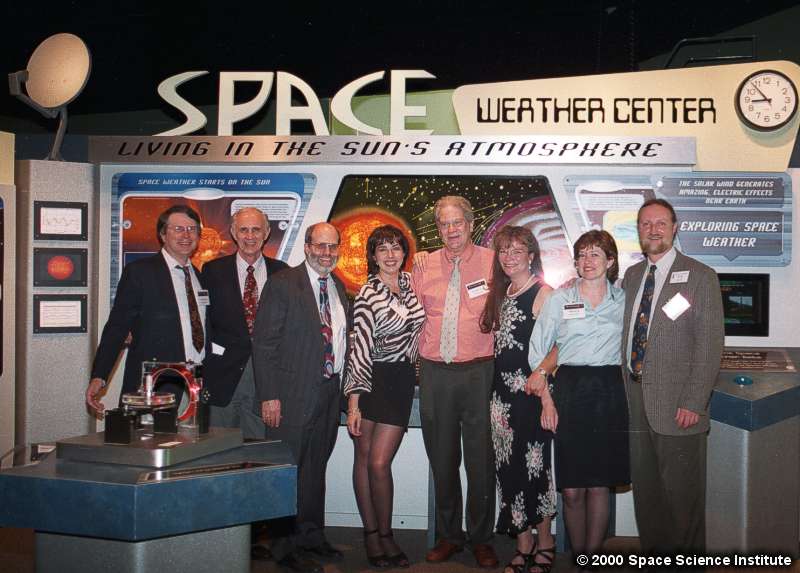 For Space Science Institute:
Paul Dusenbery
Jaime Harold
Cheri Morrow
Susan Solari
For the NASA Sun-Earth Connections Missions:
Mike Carlowicz (ISTP-GGS)
Carol Jo Crannell (HESSI and SUNBEAMS)
Nicola Fox (Polar)
Steele Hill (SOHO)
Bob Hoffman (Polar)
Beth Jacob (ACE)
Bill Taylor (IMAGE)
Tycho von Rosenvinge (ACE, SAMPEX, Wind)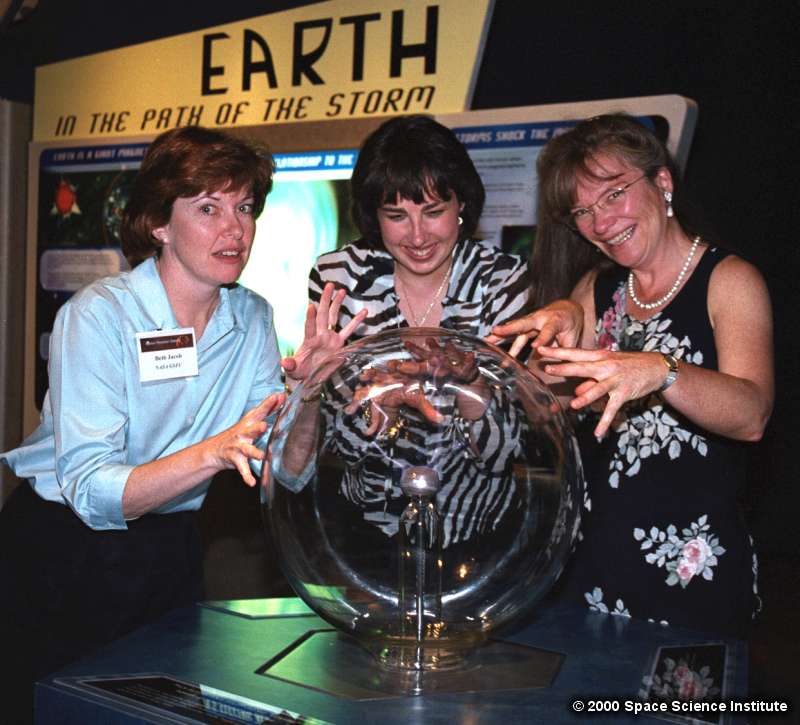 For NASA's Sun-Earth Connections Education Forum (SECEF):
For the Windows to the Universe project (CD-ROM):
Condit Exhibits designed and fabricated the Space Weather Center, and Denis Doyon of Green Thumb Films assisted in development of the audio-visuals.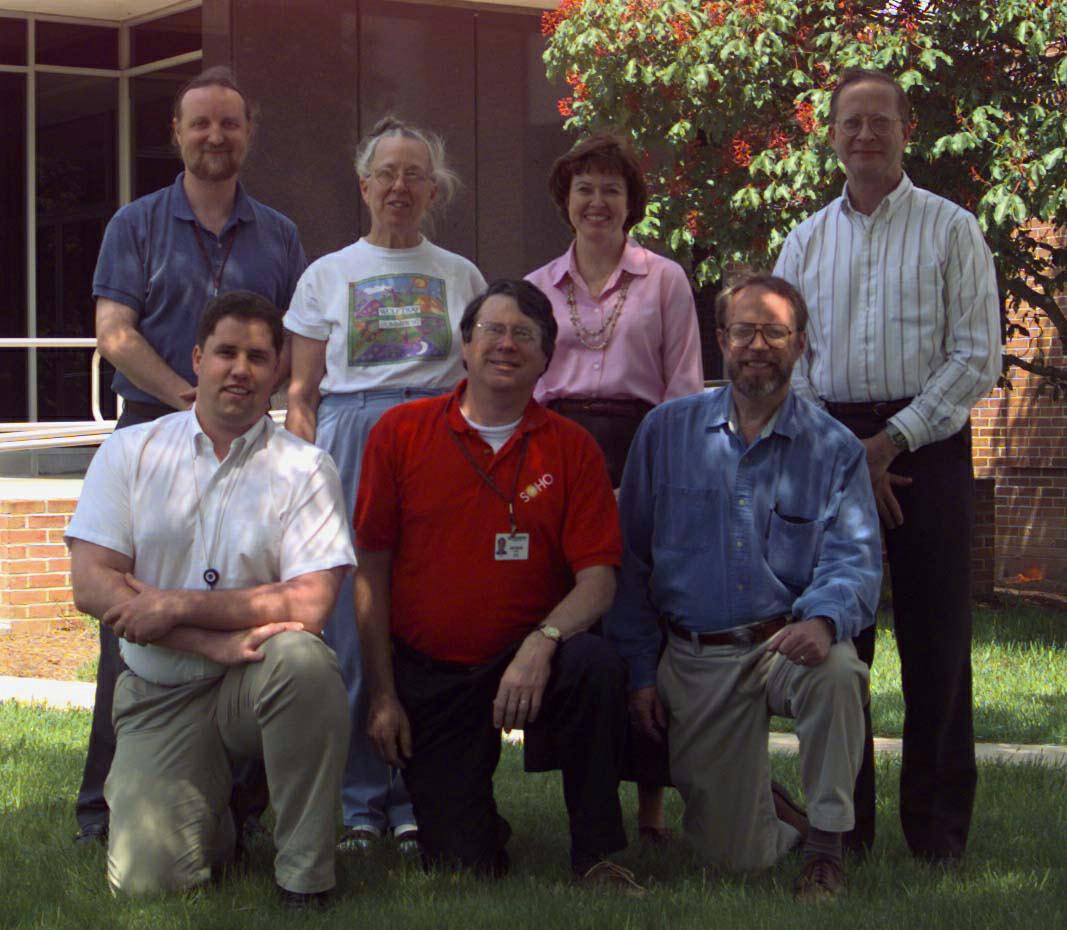 And many others provided editorial, scientific, and moral support...
Funding for the exhibit was provided by NASA, the National Science Foundation, and the Raytheon ITSS Corporation.
The "Space Weather Center" online exhibit was developed by Theresa Valentine, with help from Steele Hill, Mike Carlowicz, Jaime Harold, and Erin Gardner.