Disclaimer: The following material is being kept online for archival purposes.
Although accurate at the time of publication, it is no longer being updated. The page may contain broken links or outdated information, and parts may not function in current web browsers.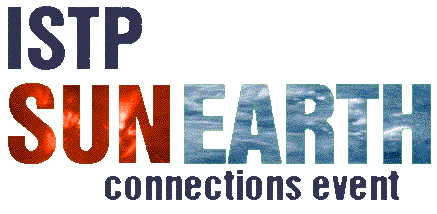 November 4-??, 1997
---
Access to Data and Information:
Solar Observations from SOHO
WIND Data
GOES Data
ACE Data
POLAR Auroral Data
NOAA Satellite Environment Plot
CANOPUS Magnetometer Data
IMAGE Magnetometer Data
---
EVENT SUMMARY
SOHO LASCO/EIT observed a halo CME starting around 5:30 UT on Nov 4th, 1997.

NOAA Space Weather Operations is predicting geomagnetic storm conditions on 06-08 November from the recent halo CMEs. Their current prediction is for active to minor storm conditions on 06 November from the halo CME observed by SoHO on 03 November. This will be followed by major storm conditions on 07 November from the X2 halo. Barring any further events on the Sun, 08 November should see active to minor storm conditions as the disturbance passes by the Earth.

---
Other Links of Interest:
---
Author and curator:
Official NASA Contact: Mr. William Mish (wmish@istp1.gsfc.nasa.gov)
/ NASA Home / Goddard Space Flight Center Home /
Last Updated: 11/18/97
Above is background material for archival reference only.