Disclaimer: The following material is being kept online for archival purposes.
Although accurate at the time of publication, it is no longer being updated. The page may contain broken links or outdated information, and parts may not function in current web browsers.
Why Study the Sun?
Barbara Thompson

Maximum Resources for Sun-Earth
Connections Workshop
August 21, 2000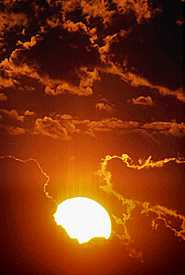 Next Slide * Last Slide
Above is background material for archival reference only.