NASA's Polar Mission:
Unlocking the Secrets of Earth's Magnetosphere.
The Polar satellite, launched on February 24, 1996, is in a highly elliptical, 86 deg inclination orbit with a period of about 17.5 hours.
Within the Sun-Earth Connections fleet, Polar has the responsibility for multi-wavelength imaging of the aurora, measuring the entry of plasma into the polar magentosphere and the geomagnetic tail, the flow of plasma to and from the ionosphere, and the deposition of particle energy in the ionosphere and upper atmosphere. Polar was launched to observe the polar magnetosphere and, as its orbit has precessed with time, has observed the equatorial inner magnetosphere and is now progressing toward an extended southern hemisphere campaign.
---
CAMMICE &nbsp|&nbsp CEPPAD &nbsp|&nbsp EFI &nbsp|&nbsp HYDRA &nbsp|&nbsp MFE &nbsp|&nbsp PIXIE &nbsp|&nbsp PWI &nbsp|&nbsp SEPS &nbsp|&nbsp TIDE &nbsp|&nbsp TIMAS &nbsp|&nbsp UVI &nbsp|&nbsp VIS &nbsp|&nbsp MDI
---
NEW
October 24-25, 2007 Polar Science Workshop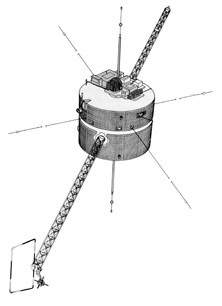 The Polar Team and mission collaborators are gathering for a Polar Mission Science Workshop at the Greenbelt Marriott. The meeting is scheduled for October 24-25, 2007. Please see the workshop website for hotel and registration details: Information and registration
&nbsp
2005 Senior Review Proposal Released: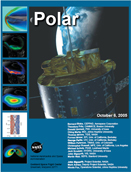 NASA's Office of Space Science has completed the 2005 Senior Review of Mission Operations and Data Analysis Programs in the Sun-Solar System Connections Theme. Polar has been granted an extension of the mission life to March 2007. Polar's submission to the review is available here in PDF format. (13.8MB)
&nbsp
Polar Summary Plots: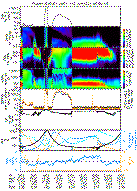 Polar's summary plots include the high time resolution processed data archived to the NSSDC. Comparison of events across the instrument suite is now easier than ever.
Polar summary plot server
&nbsp